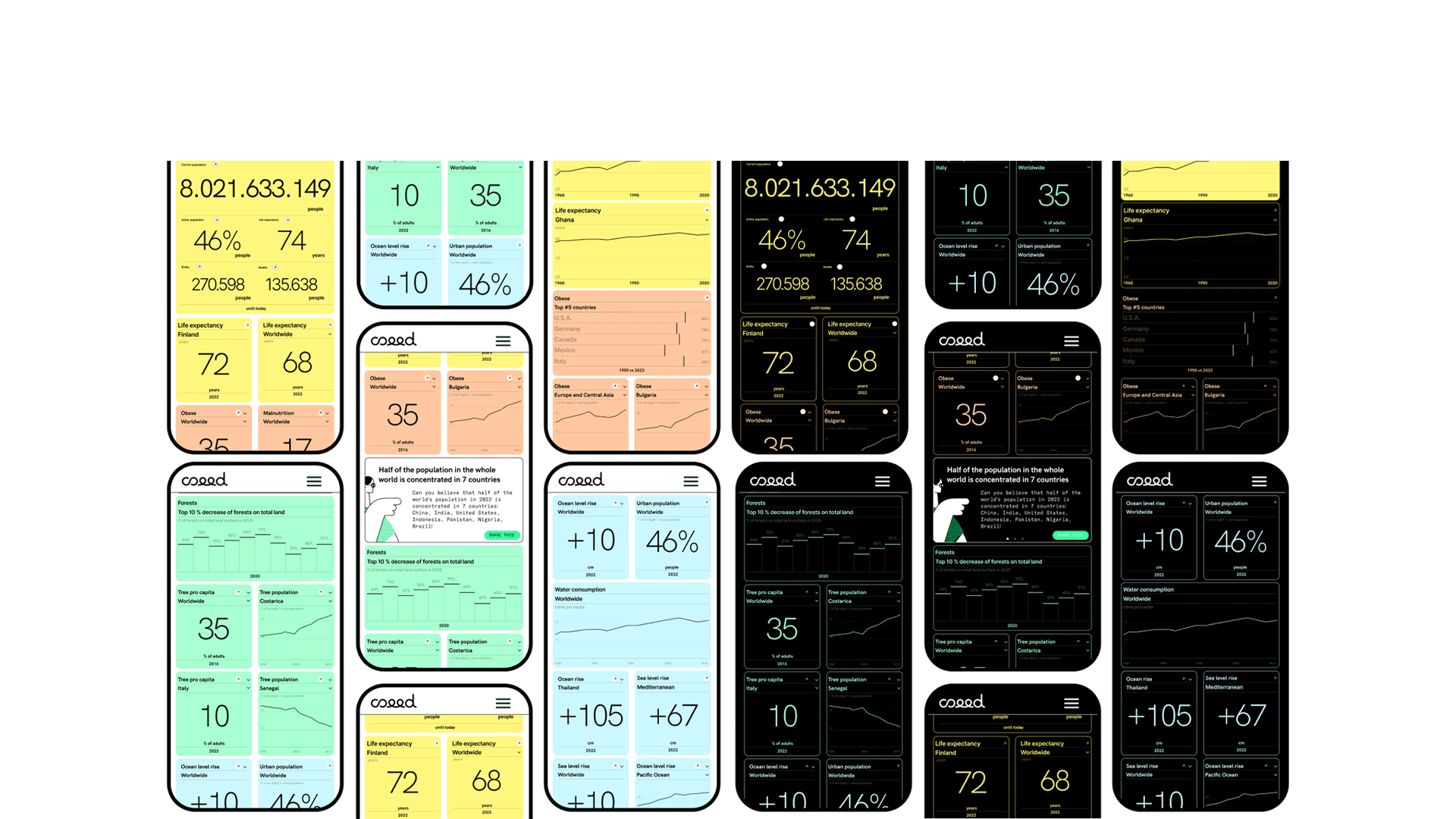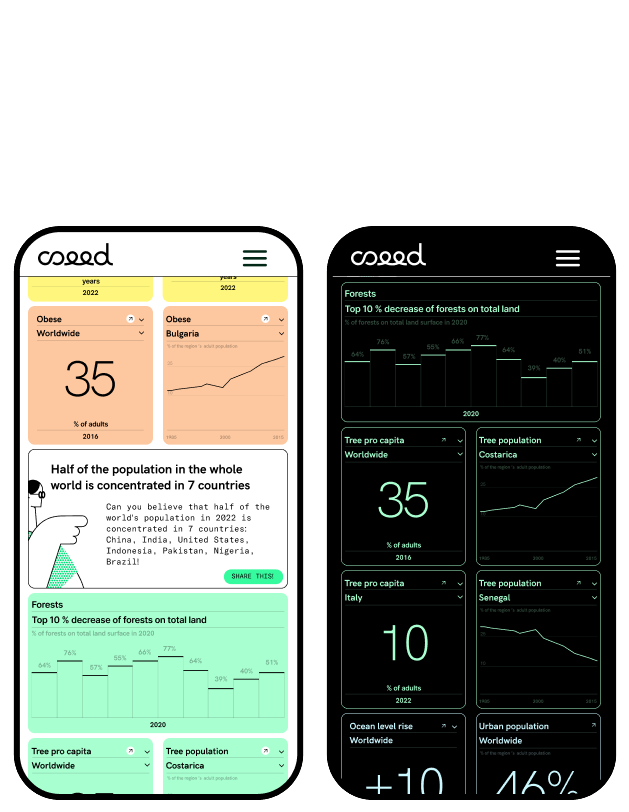 Data Room
TRANSFORMING DATA INTO A COMMON VALUE.
SEED PRESENTS THE FIRST DATA ROOM DEDICATED
TO THE HEALTH OF THE PLANET.
The DataRoom, is both a physical and a digital space. The interactive environment allows visitors to immerse themselves in the story of reality, through its data. Curated by Sheldon.studio, a studio focused on designs information experiences, the DataRoom is an entry point in which to become aware of the complexity, and health status of our planet.
JOIN DATA ROOM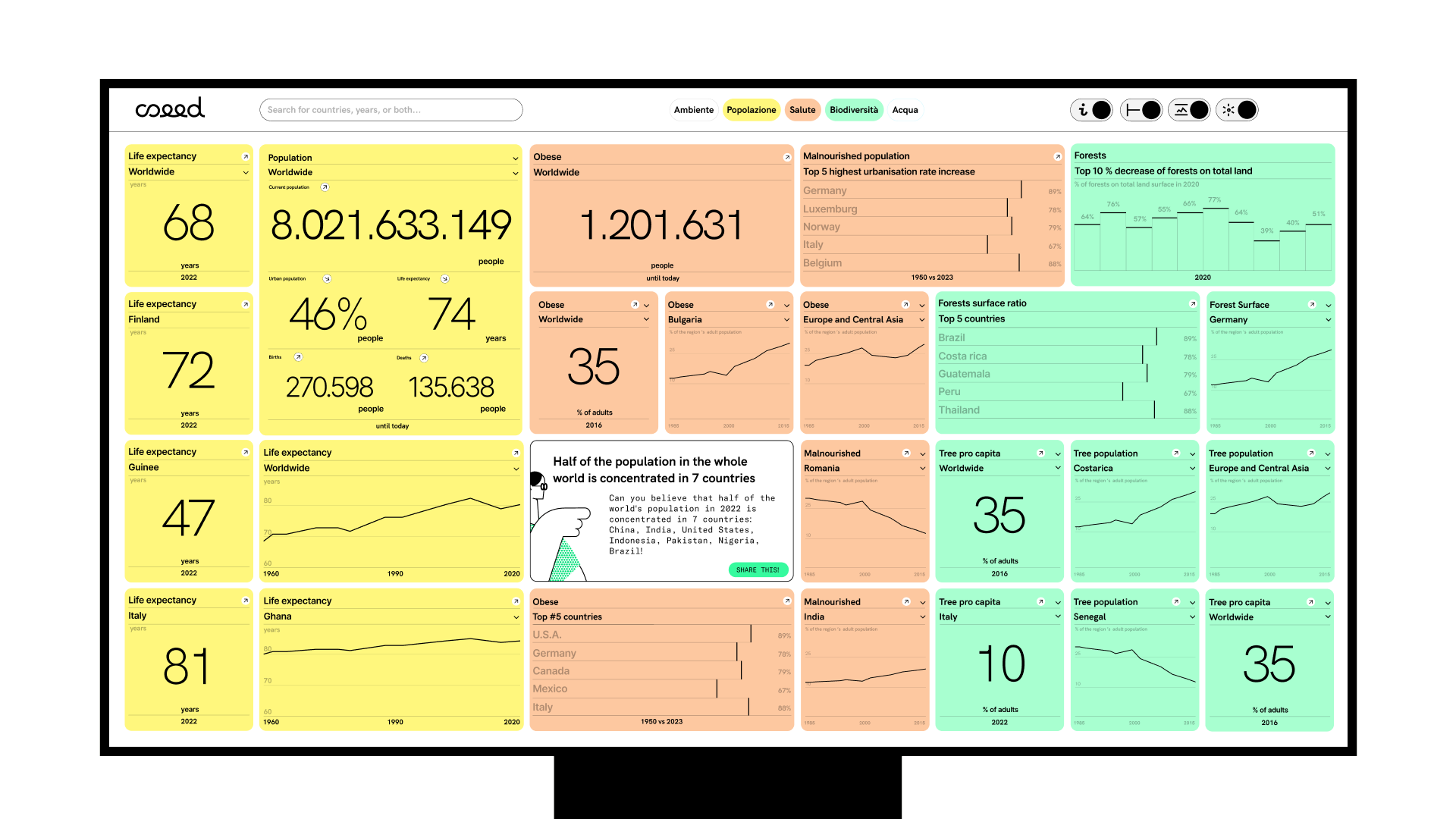 Data Room promotes a semantic and interactive exploration of large information sets through five main indicators.
The data on POPULATION, ENVIRONMENT, BIODIVERSITY, HEALTH, WATER will be explorable by theme, year, place, offering offline and online participants an opportunity to reflect and discuss the present, and the possible futures we can build.